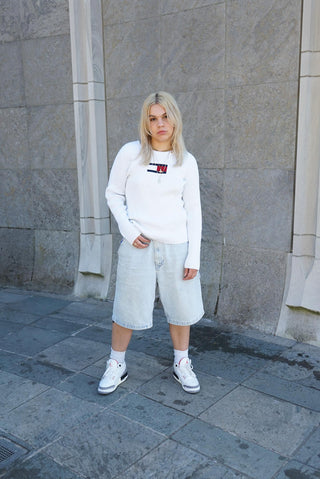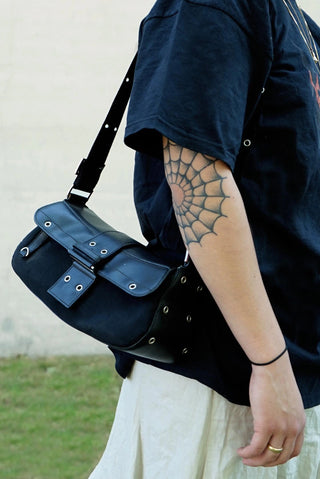 TIMELESS
Inspired by the timeless style from the 2000's, we have set out to recreate the nostalgic feeling with our 'Timeless' collection. Now available in our Mystery Boxes & in-stores!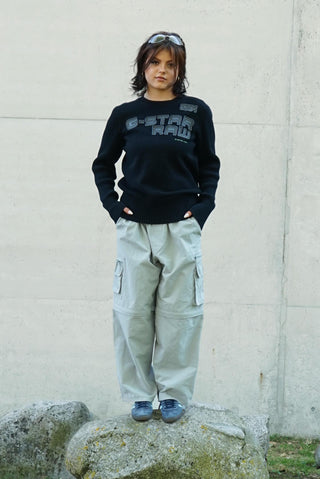 STYLED BY @YENTZYZ
EFFORTLESS STYLE
Transporting you back to the mesmerizing Y2K era, our captivating photoshoot showcases the epitome of effortless style. Feast your eyes on the perfect fusion of nostalgia and contemporary flair as our model adorns G-Star RAW knitwear paired with trendy cargo bottoms. Witness the revival of iconic fashion choices that defined the turn of the millennium, capturing the essence of a bygone era that continues to inspire fashion enthusiasts today.
SIMPLE, YET VALUABLE
In this entry, our model shines in a basic red top and a timeless white skirt, showcasing the enduring value found in minimalist outfits. Join us on this journey to rediscover the timeless charm of vintage fashion, where even the simplest essentials hold immeasurable worth.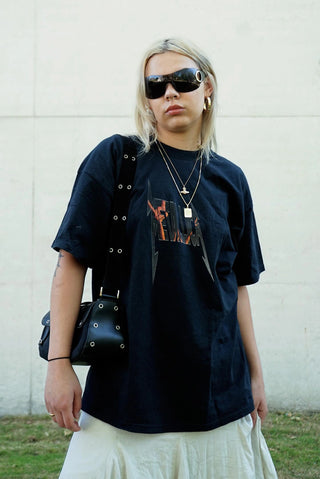 FUTURISTIC AND READY TO RAVE
Our model rocks a white skirt, Metallica t-shirt, Y2K sunglasses, and handbag. Embodying the essence of the Y2K era, this outfit blends retro elements with a modern twist, exuding bold energy fit for the dance floor. Celebrate the vibrant and unmistakable style of Y2K fashion, where past and future collide in a trendsetting spectacle.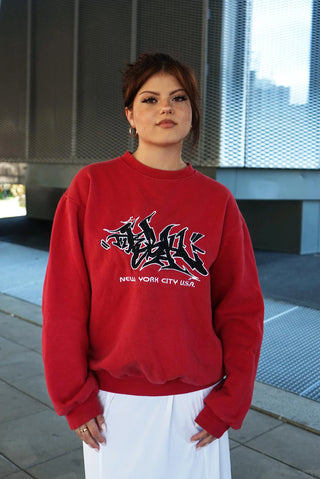 MIX 'N MATCH
Our model showcases a unique twist on the classic sportswear ensemble, combining a vibrant red embroidered sweatshirt with a chic white skirt. This unexpected pairing transcends boundaries, offering a fresh take on athletic fashion. Join us as we celebrate the art of mixing and matching, creating a standout look that effortlessly balances comfort and elegance. Prepare to be inspired by the dynamic possibilities of sportswear fashion with a twist.
CANDY-COLORED DREAMS
Step into a time machine and embark on a captivating journey to the vibrant and iconic era of the early 2000s with the "TIMELESS" Lookbook. Inspired by the Y2K (Year 2000) aesthetic, this collection pays homage to the eclectic fashion, bold colors, and playful spirit that defined the turn of the millennium.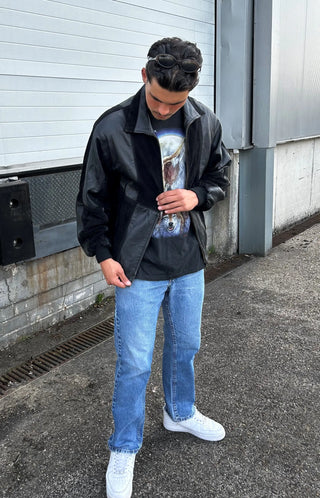 VINTAGE BASICS
Leather jackets, straight legged jeans. Get back to the nostalgic days with the basic, yet stylish pieces for men with our Vintage section.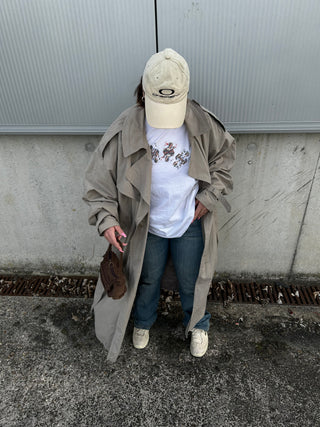 T-SHIRTS & CAPS
Elevate your casual wardrobe with Y2K-inspired T-shirts and caps that infuse a touch of nostalgia into your everyday style. From graphic tees featuring retro logos and pop culture references to washed caps adorned with playful motifs or brands, these pieces will transport you back to the iconic era of the early 2000s with a modern twist.